Susanna Ridler started 2015 a  Mini-Concert-Series, named "POCKET SESSION",
 a
s a musical "atelier" in public spaces  –  30 to 45 Minutes of  Solo or Duo Sessions.
Hte Idea was  to experiment with new compositions , musical ideas  and electronic devices.
Each time the audience can donate  for another social organisation!
________________________________________________________________________________________________
POCKET SESSION ( No. 4):
For the first time PS  takes part in the amazing ambience of the church  VOTIVKIRCHE.
And for the first time in an artistic  dialog with a fine artist – the sculptress  SILVIA BISCHOF.
The work is based on texts by  GERT JONKE.
Mittwoch, 24. August 2016  in der VOTIVKIRCHE
(Rooseveltplatz, 1090 Wien /// Eingang "Kaiserhalle" (seitlich beim Hotel Regina/Währinger Straße)
Beginn: 19 Uhr/ Einlaß ab 18.30 Uhr
Begrenzte Platzwahl, Anmeldung erbeten unter info@koer.at

Susanna Ridler:
Composition, Voicee, Elektronic, Pocket-Orchester, Looper
Silvia Bischof:
Installation, Objects
POCKET SESSION (No. 4) erstmals im  besonderen Ambiente der Votivkirche und auch erstmals –
im spannenden künstlerischen Dialog mit einer bildenden Künstlerin: der
Bildhauerin  Silvia Bischof.
Gemeinsame inhaltliche Grundlage bilden Texte von GERT JONKE.
Donation for VINZI RAST!
________________________________________________________________________________________________
2015 Pocket Sessions  happened @  VERONIKA STOCKERs
"Upcycling Design Store" auferstanden:
POCKET SESSION No 3 im Duo mit SOPHIE HASSFURTHER am 30.November.2015

Sophie Hassfurther: Tenorsaxophon, Flöte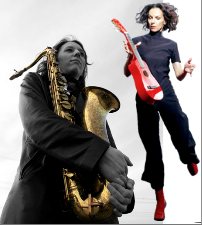 Susanna Ridler: Voice, Looper, Sounds
Montag, 30. November, Beginn 18:00 Uhr

info@koer.at
Ort: auferstanden,  Neubaugasse 86, 1070 Wien
Donation  for Refugees  &  Wiener Gruft.
________________________________________________________________________________________________
22. Mai/
POCKET SESSION No 2 , Duo with  Arne Marsel/Electric Wind Instrument  am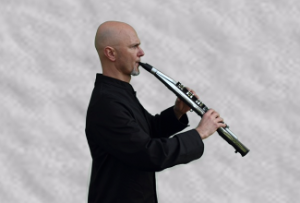 Donation  for  "Initative gegen Unrecht/Flüchlings-Rettung im Mittelmeer" und die  "Nepal Hilfe".
________________________________________________________________________________________________
Pocket Session No 1  am 13.März 2015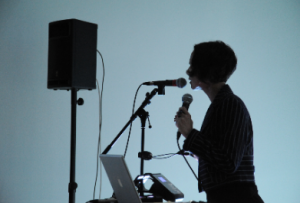 Susanna Ridler Solo (Stimme, Loops, Elektronik)